We offer a wide range of concrete services to help you achieve your project goals
BI FORTWORK provides ready mix concrete to residential and commercial customers in London and the surrounding areas.
We can serve building sites ranging from modest garden shed bases to large lift shafts using our volumetric concrete mixers; no matter the size, we can service your needs, and you only pay for the concrete you use!
Our high level of customer service demonstrates that we have a loyal clientele who value our attention to detail, punctuality, and adaptability.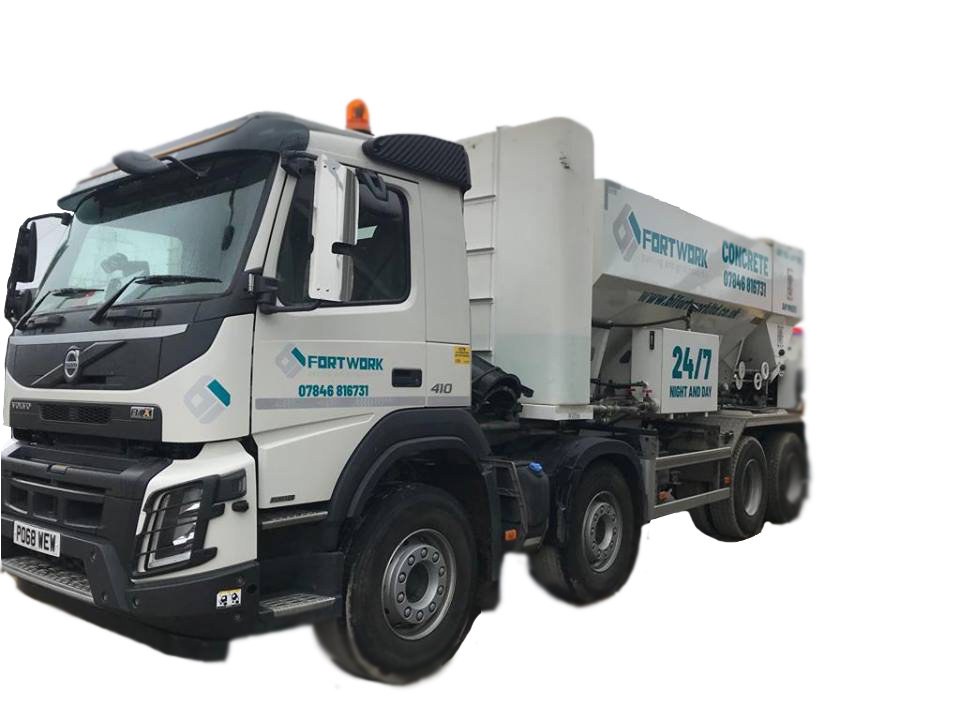 Our service is rapid, efficient, and cost-effective, making your business's day-to-day operations easier.
We offer:
DOMESTIC CONCRETE
Direct delivery of quick, innovative concrete solutions is available. In order to assist you in finishing your project on schedule, we provide exceptional support and 24 hour delivery slots.
COMMERCIAL CONCRETE
BI FORTWORK can help you achieve your deadlines and offer exactly the proper mix and volume every time, regardless of the size of the work.
FOAMED CONCRETE
Foamed concrete is a low density, highly workable substance that contains up to 80% air. Typically, it self-levels, self-compacts, and may be pumped.
CONCRETE FLOORS
You can count on us to give you the best concrete, whether it's for a warehouse floor or a new floor in your home.
CONCRETE PUMPING
A concrete line pump will provide you with the most effective, accessible and flexible services whether you are laying concrete and foundations as part of a significant construction project or enhancing the durability of an existing site.
FLOOR SCREED
Concrete can be used to create some of the most beautiful and vibrant floors you have ever seen.
CONCRETE PUMP HIRE
In addition to providing quality ready mix concrete, screed, and muck removal services to our loyal clients, we also rent out our 39m long land line concrete pump.
Need ready mix concrete in London or surrounding areas?
Concrete Calculator
Please use this calculator to estimate the quantity of concrete required for your project.